About Anna
---
Anna wrote:
'I was born in Poland 1951. I've studied art at the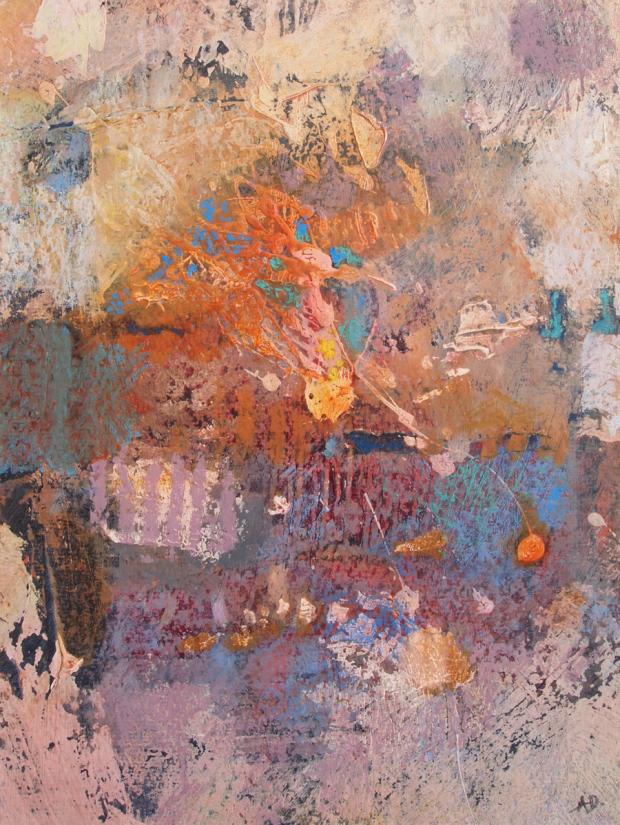 Academy of Fine Arts in Warsaw 1971 - 1977.
I attended, among others, Professors L. Hołdanowicz'
and J. Stanny's classes in book- and graphic design,
Professors E. Markowski's and S. Poznanski's classes
in painting, and Professor G. Zemła's class in sculpture.
I have taken my Master´s Degree at the Department of 
book- and graphic design.
I have worked as a graphic designer, illustrator and
Art Director, but, in parallel, I have pursued my
painter's carreer.
My first solo exhibition took place 1981 at Gallery 'Uniwersalna' in Warsaw.
Shortly thereafter I have moved to Sweden, where I presently live.
I am fascinated by the nature's immense wealth in
colours, forms and textures. These inspire me to
create never ending chains of visual transformations,
in my search for the motives' essence and soul.
I enjoy experimenting with various painting
techniques and combining their disparate characteristics
in order to enhance my own view of the world around.'
Anna passed away on Februari 1st, 2019